Install your padel court on any terrain
Flexipadel is a foundation for padel courts that can be installed (and also moved) almost anywhere, without the need for expensive groundworks.
All surfaces
Install your court on any hard surface, including sand, accommodating up to 1 meter of height difference in the ground below.
Portable
The foundation can be setup in just a few hours, and moved to a new location any time.


Compatible
Flexipadel is compatible with walls and fittings of all major padel court suppliers.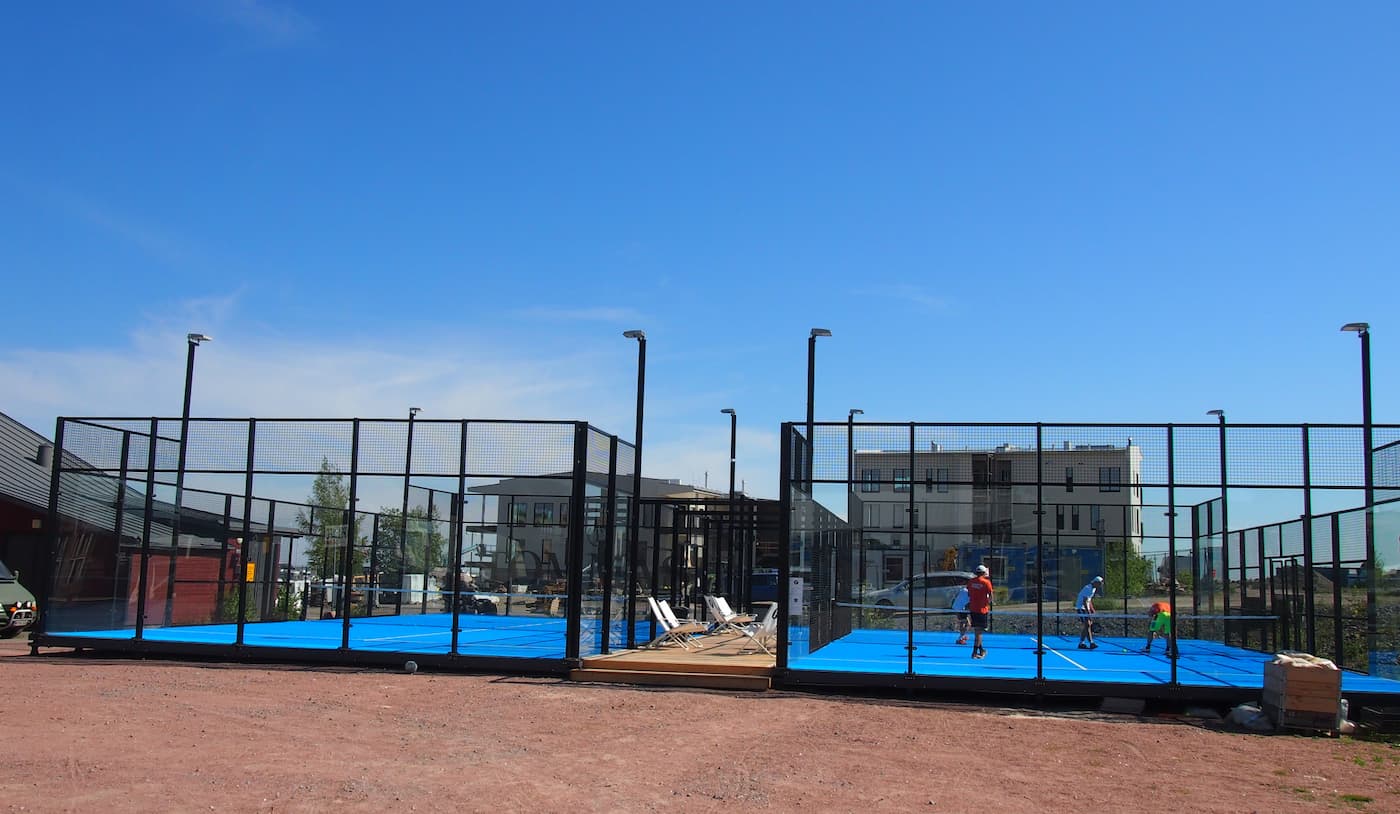 Focus on the ground
There's no longer a need to build a permanent foundation for your padel court.
Advantages of choosing Flexipadel
Some of the many reasons more court owners are choosing Flexipadel.
Permit not required
A permanent building permit or approved zoning is not required in most cases, unlike a conventional permanent court construction.
Install anywhere
The foundation can be placed almost anywhere, including rooftops and beaches.
No groundworks
Installation doesn't change or damage the surface below.
Portable
The foundation can be rapidly constructed and deconstructed, so the court can easily be moved to a new location.
Valuable asset
Flexipadel has a strong resale value, in case you stop playing or repurpose your location.
Low risk
The portability lowers the risk and commitment when choosing a commercial padel site.
Leasing friendly
A mobile structure is more attractive for leasing.
Sustainable
Our foundation is made of 100% recyclable materials and has LEED or equivalent certification.
Cost
Starting at 30.000 € (VAT 0%).
"The field worked exactly as it should, a great experience. The platform was good and the bounce was reliable. I didn't notice much difference to a field built on a solid foundation, other than the sound."
"A very nice opportunity to build padel courts for a few years into places where it is not possible to have a building permit."